B

u

s

i

n

e

s

s
welzo Co. Ltd. focuses on five business sectors: HOME&GARDEN, AGRI-PRO, FARM&FOODS, CONSUMER CONTENTS, and LOGISTICS. We provide goods and services that improve the quality of life for our clients and Japanese farmers.
Contact us if you are interested in any of our businesses. With case studies, we describe numerous initiatives in each area and our future aspirations.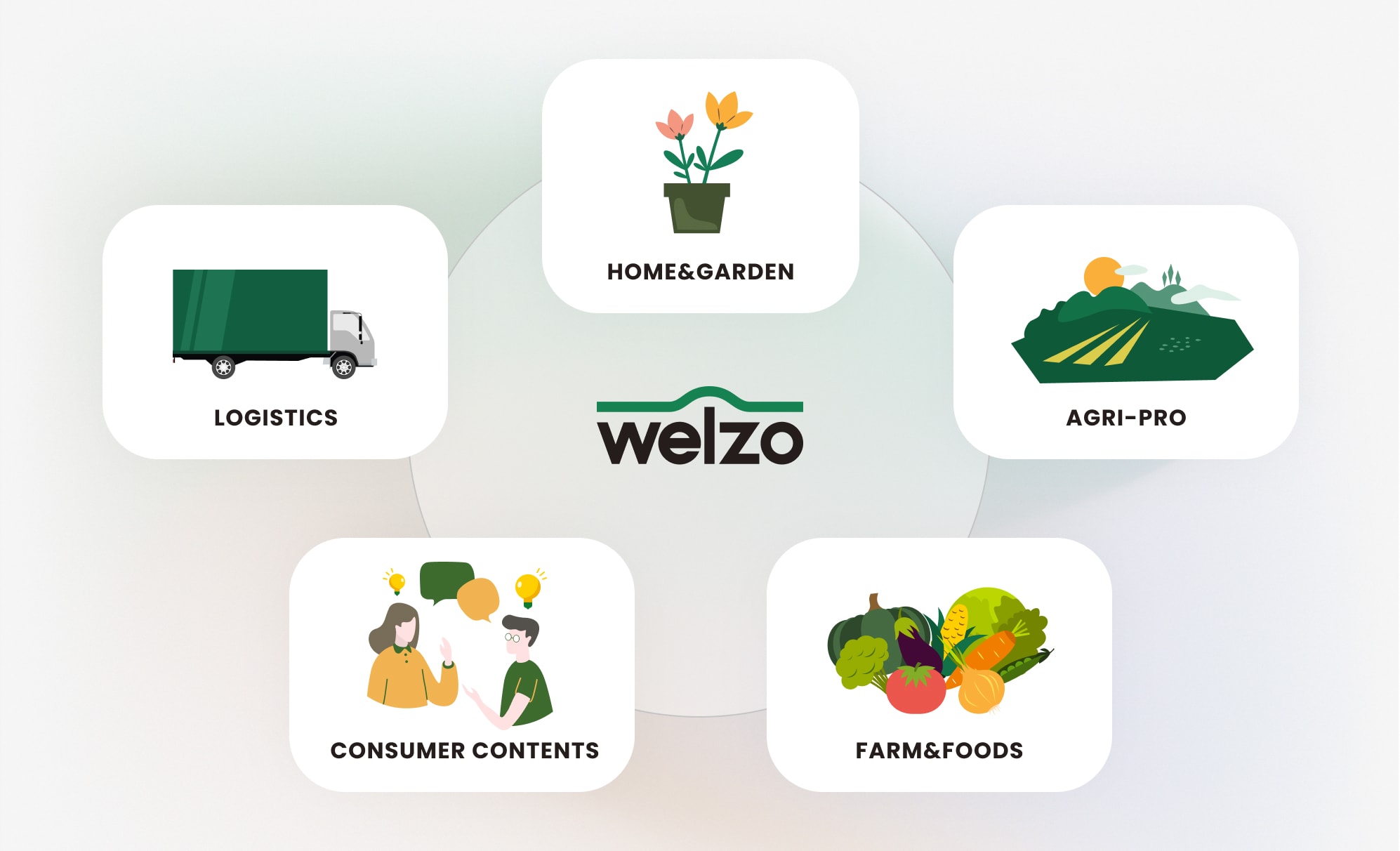 ---
HOME&GARDEN

We enrich the daily life of our customers by bringing color into their homes.

AGRI-PRO

Working together with students and farmers, we will establish a new agricultural future.

FARM&FOODS

New values are created by connecting the farm to the dinner table.

CONSUMER
CONTENTS

We offer a comprehensive range of products and services to meet the various needs of our customers.

LOGISTICS

A national logistics network supports all of our businesses.